Grow your brand online through our simple, customized and professional web design solutions.
Much more opportunity awaits! Engage online customers and grow your business revenues through SEO.
Increase efficiency and maximize output through process automation for better service delivery to your customers.
Bespoke Web Design
Transform your business by taking it online.
Get a customized mobile friendly website that serves your business needs. We design websites for all kinds of businesses. This means, our solutions serve all industries.
At AGL we focus on ensuring we develop you a dynamic website that meets your unique business objectives and guarantees memorable user experience.
Asher Group Ltd team is made up of professionals with industry expertise who are passionate about they do.
Search Engine Optimization (SEO)
Having a website is not enough.
You need to continuously improve on your Search Engine Rankings to beat your competition. AGL team will walk with you on your online growth journey to ensure your brand's visibility online.
Our priority is Value for your Money. As your web & SEO Partner, We will seek to understand your business goals and tailor-make packages to boost your presence in relevant online search results.
Website Development
Raise your brand visibility, grow your audience through our creative and adaptive website design.
Website SEO
Having a website is good but Search Engine Optimization is key for your website to rank on search and convert.
Software Systems
AGL automates your operational processes and service delivery with bespoke management software's.
Social Media
Our social media management aims to expand your customer reach, generate more targeted leads and sales.
Domain, Hosting and SSL
Get a domain name in line with the nature of your business, target area and memorable with a suitable web & email hosting package – SSL will handle web security.
Bulk SMS Solution
From as low as Ksh 0.6, engage your customers, get valuable feedback and build customer loyalty from our multi-featured anywhere accessible bulk SMS service
Mobile Applications
Mobile computing is exponentially growing. Therefore, We've developed standard sacco and mobile lending financial apps, parcel management, vehicle tracking and others
Over the years, Asher Group Ltd has tested and refined their methodology to provide the best outcomes with efficient streamlined service delivery standards guided by unique client needs from inception to project handover.
Have a project and not sure what exactly you need? That's why we are  your web & SEO partner; to give you consultancy in our area of expertise
AGL, whenever need arises goes to the extent of preparing mock-up and demos to ensure we comprehensively address your project needs. 
01. Needs Analysis
This is essential in delivering solutions that address your needs. We discuss and come up with Terms of Reference that will guide deliverables.
02. Design & Development
AGL develops designs and prepare workflows after which development begins. We share milestone updates during in a schedule review meeting and calls with the client.
03. Testing & Implementation
Our quality control identifies and correct any flaws and the User Acceptance testing as per TOR is done before project approval and implementation.
Support & Maintenance
It's not enough to have a system or website delivered! They require security updates, maintenance and support that are essential for smooth running.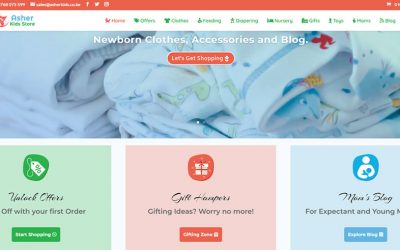 We either sell goods or services. Let's talk about Selling goods or products and you have a physical shop where customers come as walk-ins or by referrals; this is naturally constrained to your locality, potential customers who are within...
AGL Starter Pack
Running a small business? Get our starter pack that includes Web Design, 1 month SEO & Facebook Managment. Dont just have a website ! Have a website that sales!
Join Our Newsletter
Our newsletter is Primarily tips for Growing you Business through Digital Marketing