Internet usage and global penetration has been on a steady rise. This has made it important for businesses to grow their online presence.
According to a survey done by internet world stats, the number of internet users as of December 2019 in Africa is 526,710,313. This is almost 50% of Africa's population.
The potential for digital growth cannot be overstated thus making it key for your business to jump on the bandwagon. Learning something new never gets old and thus let's tune our focus to learn how to grow your business online presence consecutively increasing your audience.
Ways to Grow your online presence
1. Social Media
And yes, I'm talking about platforms like Facebook, Twitter, Instagram, WhatsApp, YouTube, Snapchat, LinkedIn, Snapchat, Pinterest, Reddit, Tinder, and the most recent sensation, Tik Tok.
There are seven broad categories of social media: Social networking sites, social review sites, image sharing sites, video hosting sites, community blogs, discussion sites, and sharing economy networks. We shall review each of these in another article.
Many people use social media to meet with their old friends, share their opinions, and post status updates or stories of what they are doing or their interests. Businesses can use these platforms to reach out to their target audience and publicize their brand while selling their products and service.
The first objective for your business should be to seek a connection with your customers and earn their trust. The second objective is to sell your product. From there you will not only increase your repeat customers but also your brand ambassadors.
The commonly used platforms are Facebook, Twitter, YouTube, and Instagram. The main reason these four are common is because of the millions of active users they attract.
Statistics as recent as April 2020 put Facebook as the leading site with at least 2.4 billion monthly active users. YouTube and WhatsApp with 2 billion monthly users, Instagram at 1 billion monthly users while Twitter has at least 385 million, active monthly users
The social media platform you choose to use is dictated by your product(s) or service(s) and your target audience. For example, if you're a training and consultancy firm, One of your social media platforms could be YouTube. You could show short videos of what you train for your clients to get a feel of your expertise.
Note:
Social Media best practices
Create a profile by entering the company's info and photo that best describes your business.

Business Account. It is always advisable to open a business account as opposed to a personal account.

Social Media Plan. Come up with a plan on the content and how frequently you will be posting. (Your social media needs to be active to keep your customers interested and engaged) This helps to grow your followers.

To grow your page faster and get more sales, you will have to consider paid advertising options. These are available for all social media sites and are very flexible. Instead of spending heavily on one advert, you can spread your resources to ensure multiple adverts are running over a long period targeting different audiences. This feature if used consistently can yield positive results.

Videos, Photos, or other graphical elements are key to attracting and maintaining your users' interest in your business account.

Choice of the Platform. As a business, it is advisable to use at least two social media platforms to grow your online presence effectively.

Be Responsive. Monitor your social media pages and ensure client queries are always answered courteously. Take and acknowledge constructive feedback while finding new ways to improve your product and service
2. Professional Website Design
Having a website is one of the major ways to grow your online presence. A website is designed to be more personalized to fit your company and customer's needs. This helps to build your brand online and eventually to make sales.
A website is important because it is an online catalog of business. It helps your customer know about all your products and services, your location, your mode of doing business, and also acts as a communication and sales tool where your clients can enquire and make purchases online through the different options available on your site.
In addition to being your online catalog, the website helps compliment your social media efforts. A potential client may see an advert on social media but this does not guarantee immediate conversion. They may need more information or may not be ready to commit.
The website allows them to see other products similar to what has been advertised and also provides more information on the service or the product helping you to close them without having to talk to the client directly. It also allows the client who has been converted to bookmark the page for future purchases.
The type of business you are offering will guide you on how your website will look like. You need to ensure your website enables you to attain your objective. For instance, if your business is selling clothes and shoes, you are better off have an online store (e-commerce site) as opposed to a simple content website.
If your business has a website already, check on this article to see if you might need to redesign. Otherwise here is What you need to have your website up and running.
Domain Name
:
This is a unique name that represents your company/business only. Different categories of companies use different domains names extensions which you find to better related to the nature of business. For example, a company's domain name can be

com

or

organizationname.org

if it is an organization. This however, does not imply that you cannot use a .com domain extension for an organization.

To choose a top-level domain such as .com or a top-country domain such as .co.ke can be arrived at by looking at your target audience. If you intend to serve clients in your county only and want to brand more like a local than international company a country domain extension will serve you better. On the other hand, top-level domains such as .com, .biz, .org tend to be cheaper by a few dollars approximately $5 compared to .co.ke, or.ke. ac.ke.


Hosting

:

This is simply the space you lease and pay for online to host your website files and emails for your business. You need to store your website information and emails somewhere and because the information is not in physical form, you, therefore, require hosting space.

Hosting can either be shared server, virtual private or dedicated hosting.




Get a credible developer or company that would design a website that fits your business needs. The pricing of website development is dependent on several factors. The type of website (business, e-commerce, web system, or one-pager website), the functionalities (unique needs) and features of the website dictate the final price tag.
3. Search Engine Optimization (SEO)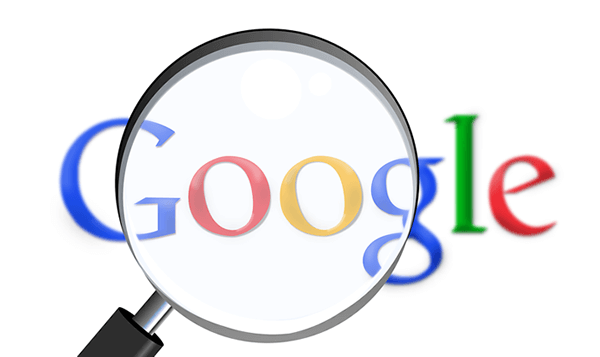 Once you have developed and launched your website, then "How do I make my website rank on page 1?" question cannot be avoided. This is where SEO comes in. Introducing SEO on your website improves your online brand presence. This involves how content is structured and images optimized, minifying CSS and JavaScript files and reducing HTTP requests not to mention but a few. However, analyzing how clients would search to find your business plays a big role and hence leads to more leads and eventually sales.
Search Engine Optimization, therefore, majors on positioning your website to increase traffic and ranking across search engines.
Why is SEO important growing your online presence?
People use search engines to search for products or services to make buying decisions. If your website appears on the first page of google means more traffic than your competitors hence a high conversion rate.
Optimization of the search engines is an ongoing process. It has to be monitored frequently for positive and assessed measurable results or reports. Your website needs to have updated and correct information to increase optimization.
There are several items to consider when working on your SEO, this shall be covered extensively in our coming article. You can however check on these link to see our Search Engine Optimization service
Take note of the

keywords

to use on your content. It has to be what your target audience will likely search for to get your business.

The

Loading speed

of your website is also very crucial as this directly relates to user experience. Most users want quick solutions and are not ready to waste a fortune waiting for a slow website load

Mobile responsive

: Most users access the website and online resources through mobile phones and tablets as opposed to computers. Responsiveness ensures compatibility and gives users an easy time to navigate through your website

Content

is key. Fresh, authentic and well presented to your website visitors. Checking out how your leading competitors are doing is equally important.
It is worth noting that SEO pricing varies, depending on the scope. And unlike advertising, SEO is an ongoing process and takes time to ensure the required result are achieved. You may find Monthly, Quarterly or biannually engagements with providers for effective results.
Feel free to contact us here for personalized analysis or share your thoughts in the comment section below.
4. Google My Business
This is a free tool by Google that allows a business to build its profile on google listings. GMB is for all businesses and not just small businesses seeking to grow their online footprint.
The main aim of Google my business is to grow your online presence effectively in your local jurisdiction thus increasing your customer base locally. If clients are searching for your services in your location they need to be able to find you and quick direction via google maps.
The advantage of this platform is that it is easy to design and therefore does not necessarily need you to be an IT expert to do it.
How to register on Google my Business
Ensure you are logged in to Google accounts

Type to google my business and sign in.

Add the name of the business.

Fill in the basic details about your business

Go through the verification step on your business

Optimize your listing
Having been verified you can post products and services in a shop-catalog like format and clients can give their reviews about what you offer and their experience with you.
5. Directory/Business Listings
A directory is a list of people or organizations arranged in a certain order. We use directories to find names, addresses, and contacts of companies and organizations.
It is a simple way to list your company online for people to know where you are and the type of business that you do. It is free to list your company on most of these directories.
I would encourage you to register on these platforms online since most of them do require payment for listing. Listing on these directories also pretty fast. You can be fully listed in less than 10 minutes.
You input your name, contacts, physical address, and brief information on the service or product you sell.
Some of these online directories include Yellow pages, Business listing and africaonebiz
Conclusion
The world is now a global village and the potential to grow your online presence is massive. You should, therefore, be directing your resources to digital growth opportunities highlighted above.
The above tips are part of the many ways to get your business online but are necessary to grow your online brand. To have a competitive edge and ensure your clients reach you effectively online. I highly recommend you pursue all the 5 even if through a staggered or phased approach.
Was this information helpful? Are you thinking of taking your business online and you need help? Which online strategy will you be pursuing first? Feel free to comment below. We value your feedback.